MASSAGE
Get to Know Your Therapists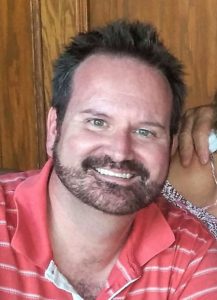 Troy Farren
Masters in Counseling, Massage Therapist
I have been doing massage now for over 23 years and love what I do! My business motto has always been "Believe It Or Not I Care" or "B.I.O.N.I.C." for short. I truly care about my clients and their physical state.
Along with being a Licensed Massage Therapist here in Georgia I also hold a Master's Degree in Community Counseling. I believed in an integrated approach to wellness and feel that both massage and chiropractic go hand in hand for healthy living. Many clients have found that their adjustments last longer when they have a massage and adjustment together and most chose a massage first to relax their body and allow it to receive the adjustment. I have been taking care of Dr. DeCarlo's patients for over 20 years and have enjoyed being part of their preventive wellness. Clients come to me for various reasons; sometimes it is because of an auto accident, prior injury or just having to deal with the "stress" of life. No matter what the reason, I also listen to the client and tailor a massage to fit their needs.
During a massage session with me I will use various styles from Deep Tissue, Swedish, Trigger Point, Sports and stretching techniques to work at addressing your problem areas and help bring you to a healthy place of less pain and tension. I am known for my intuitive and therapeutic bodywork. Having done massage for so many years you begin to be able to pinpoint the areas of your body that are holding the tension and stress. Many of my clients over the years have told me that I have "healing hands". I know it is this "gift" that helps those that I work on reconnect with their body, mind and spirit.
It is always my goal to relieve your stress and bring you to a state of total relaxation and renewal. Escape from this world during one of my sessions and rejuvenate yourself. You owe it to yourself to rest in my caring touch!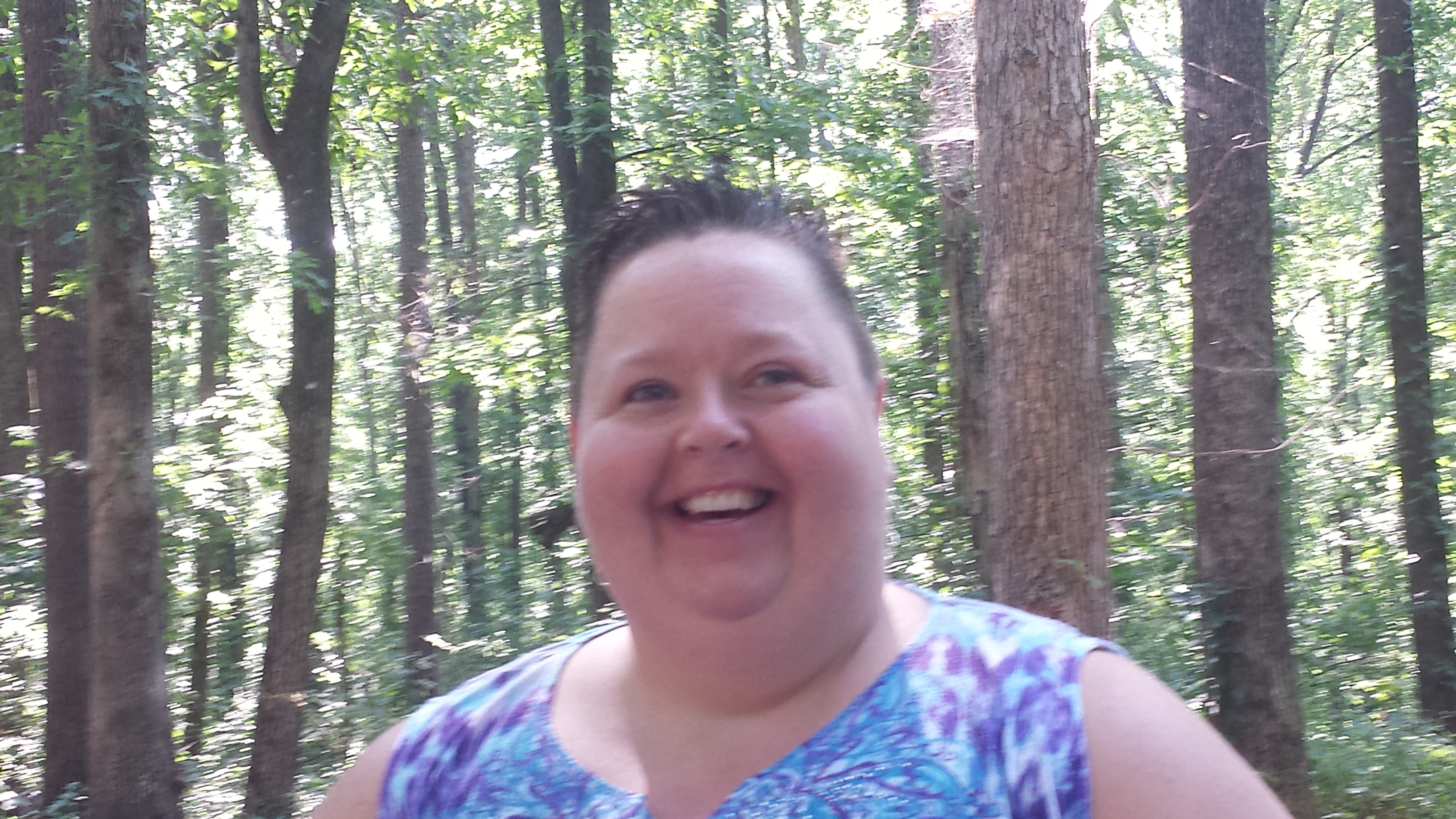 Rebecca Calkins
Mom, Wife, Massage Therapist, Office Manager, Teacher, and Entrepreneur
Hi, I'm Rebecca Calkins! I'm a mom to a boy (Shay), a wife to a husband (Ken), a massage therapist, office manager to De Carlo Family Chiropractic, and all around entrepreneur! I strive to be that person that you can speak to about anything, laugh with, depend on, and to have or at least find the answers to any questions you may have.
I started my journey with Chiropractic and Dr. De Carlo at the age of 10. I came to see him with my family to help with my Asthma and other ailments. As a result of my wonderful care from Dr. De Carlo, my health got better. While my family was being cared for, Dr. De Carlo's staff would teach me about Chiropractic and allow me to do tasks. This instilled my love and passion for Chiropractic care at an early age. I even did a report for my career studies class in high school on how to become a Chiropractor. I eventually discovered that my passion wasn't actually Chiropractic but, the joy that came from helping people. Dr. De Carlo called upon me to help him in the office in 2000. It was then that I started my journey in Chiropractic. I worked in other Chiropractic clinics from 2003- 2005. I pursued a Chiropractic Assistant Certification in 2003. In 2006, I started my own journey in healing people with an intense, 9 month, Massage Therapy training. I graduated with honors in December 2006 and returned to DeCarlo Family Chiropractic, where I have enjoyed taking care of patients. Along with working at DeCarlo Family Chiropractic, I have ventured into other business such as being a Thrive promoter, independent massage sessions, assisting in house cleaning, organizing, and now a new passion of woodworking.
Massage therapy is my most rewarding venture. I get to help people of all walks of life with many various conditions. I am certified in many different techniques and incorporate them depending on your body's needs. My goal is to help all those that I can with the gift God gave me.
Swedish Massage is best for relaxation, stress relief and warm up of the muscles. It is the application of soft, long, kneading strokes, as well as light, rhythmic, tapping strokes, on topmost layers of muscles.
Deep Tissue applies deep pressure working on specific injuries, problem areas by breaking up scar tissue. It is best for injuries occuring from sports, car accidents, etc.
Trigger point therapy is like deep tissue but the focus is on a specific Trigger point (Knot) using a press/release technique. This type of massage is not used on the whole body rather just specific spots found that refer pain to other areas. ( Ex. If you have a trigger point in your neck it may refer pain down your arm. This therapy would help release the trigger point therefore reducing the referral going down the arm.) It is good for people with chronic injuries or referring pain.
NMT (Neuromuscular Therapy) is a medically oriented form of massage addresses trigger points (tender muscles points), circulation, nerve compression, postural issues, and biomechanical problems that can be caused by repetitive movement injuries. NMT may be painful but will relax improving your condition.
Shiatsu combines gentle stretches with finger pressure to work on different pressure points on an overactive sympathetic nervous system, which improves circulation, relieves stiff muscles, and alleviates stress.
Reflexology is the method of applying pressure to specific zones or reflex areas in the hands, feet, and ears that affect nerves, organs, and the entire body. It is based on the premise that an energy channel encompassing 12 vital organs exists from our feet to the tops of our heads and by applying pressure it unblocks that channel to restore proper health and organ function.
Sports massage combines Swedish, Shiatsu, and other techniques to concentrate on the areas that are related to your sport. It helps by circulating blood and lymphatic fluids, stretching muscle tissue and breaking down scar tissue reducing pain, relaxing muscles, and increasing range of motion.
Chair massages are done with your clothes on facing forward in a specific chair that allows the therapist to access your upper body. It is beneficial if you have some tension in the upper body but do not have time to receive a table massage. A combination of techniques can be used but the benefits are limited.
Pregnancy or Prenatal massage is normally swedish technique done side lying propped with pillows. It can reduce anxiety, decrease symptoms of depression, relieve muscle aches and joint pains, and improve labor outcomes and newborn health. It is recommended that you speak with your doctor before receiving a prenatal massage since he knows if your pregnancy may have complications or not.
Lymphatic massage uses a soft, rhythmic motion, that can be used on even the most sensitive areas, including swollen areas. It is geared to stimulating your lymphatic system to improve your metabolism, encourage a healthy immune system, and promote the removal of toxins. Everyone can benefit from this type of massage but, it is specifically good for patients who often get sick, have a weak immune system, suffer from depression, stress, emotional problems, or low energy.
Hot Stone massage is not currently offered at our office. However, if you want to try it somewhere else, I recommend at least a 90 minute session. It is the application of massage with heated rocks strategically placed on the body. The rocks help heat the muscles allowing the therapist to go deeper into the muscle layers, increasing blood flow, promotes a deeper relaxation, lower tension, and more mobility in the body. It proves to be beneficial to those with Fibromyalgia, arthritis, carpal tunnel and other chronic conditions.
Stretch therapy can be used to increase flexibility and mobility of joints and muscles. It can be specific to a certain area or full body in combination with various massage techniques. At our office, you may request a session specifically for full body stretching and the application of a superficial massage to increase blood flow to muscles and joints.